About Gas Workers G-555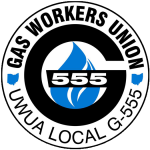 Gas Workers Union Local G-555 represents the highly skilled union gas workers in Ohio who comprise the workforce of the Dominion East Ohio Gas Co.
Our gas workers are expertly trained to install and service the vital natural gas supply mechanisms and lines to communities and their businesses and homes.
By providing union representation, G-555 improves the professional and personal lives of our members and their families, while also helping our members provide only very best gas-utility craftsmanship to the customers and community they serve.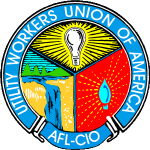 G-555 is a local union of the Utility Workers Union of America (UWUA), AFL-CIO, one of the most successful and progressive unions with over 50,000 members working in the electric, gas, water, and nuclear industries across the United States.